If you have decided to invite a third person into your bed, then you probably think that the hardest part has passed. But this is not true. The hardest part is to make sure that all people feel comfortable and have an orgasm. This is the hardest part of having a real threesome - to ensure the satisfaction of everyone.
A threesome experience is not for everyone

Unfortunately, most of those who have had such an experience with West London escorts claim that it is very difficult to do this fantasy. It can be very challenging from many points of view. Some people will feel better and others will not. Not everyone will be completely satisfied.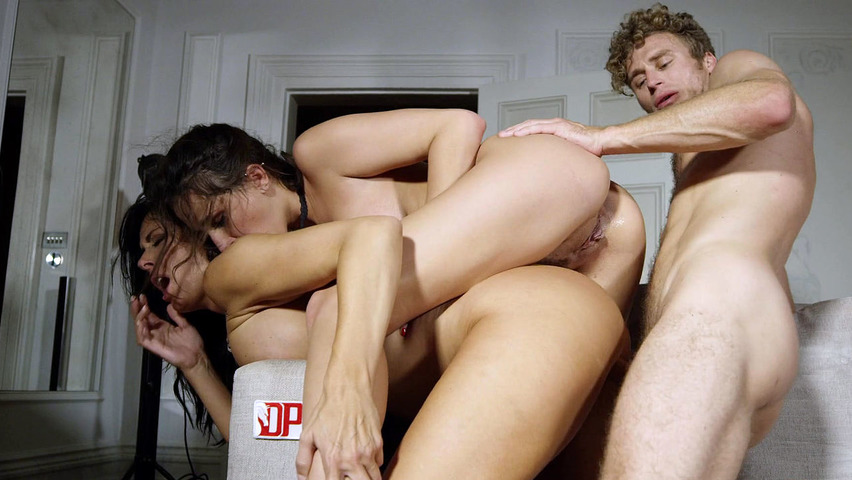 However, it is the duty of everyone who participates in a threesome to make sure that no one feels left on the outside. You must make sure that everyone enjoys to the fullest this experience. For example, people who are jealous should not practice such activities. This way, they will only destroy their relationship.
Find a sexy and experienced escort
If you want to have a threesome with someone experienced, then you should hire a professional call girl. There are plenty of them to choose from. Simply look for an agency and select a girl that you and your partner like. You can also find a male escort is this is what you are looking for.
This way, there won't be any complications whatsoever. You will feel great and the escort will know exactly what to do to make you feel comfortable and relaxed. Plus, there won't be any jealousy involved. There won't be any reason to not feel okay and confident that the experience will be unforgettable.
What do you need to know before having a threesome
When you practice this type of sex, there should be no feelings of jealousy. These spoil the head of all those involved. Besides this jealousy, there are many other things you need to know before you involve another person in the bedroom. Here are the most important of them.
You should never invite into your bedroom a person who you do not know or you do not trust. It is very important that you carefully choose the third partner. It can either be a woman or a man, depending on what you and your partner wish. This type of sex can be very exciting and pleasurable, but the most important thing of all is to feel very comfortable.
Ask yourself why you want to have a threesome
Personally, I do not recommend a threesome to couples who are in a stable relationship. It can be very pleasant and exciting, especially for people in a short-term, temporary, casual relationship. However, for long-term relationships, it can have negative effects. For some people, this type of experience actually improve their relationship.
On the other hand, for other people, a threesome can seriously affect their relationship. You must be very mature and open-minded for such an experience. Take your time and think about why you want to try this. Do not rush with your decision. Also, communication is the key. Talk to your partner as open as possible and tell him what you want and what you don't want.
First of all, if the idea of sex in three appeared due to boredom in the bedroom, this is definitely not a creative way to improve your sex life. There are too many emotional problems and quarrels due to the jealousy that appears.
However, there are times when a threesome can be indicated for people in stable relationships. But this is only valid for couples that are very stable and can discuss absolutely anything.
Take care when you choose your partner
When it comes to choosing a third partner, make sure you choose properly. All 3 must be compatible and chemistry between you. If there is no chemistry between the 2 of you, your experience will not be good. Otherwise, it is possible that during sex one of you may feel aside, or ignored.
A sex match in three will not repair the relationship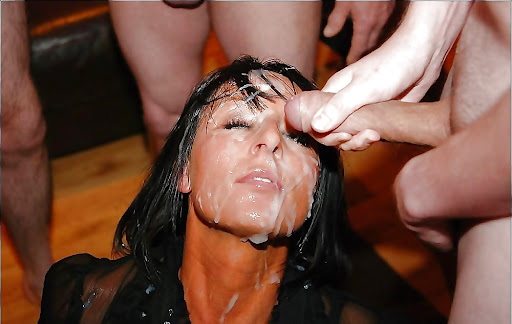 If you and your partner do not understand, it is best to talk about the problems you have. A threesome will not save your relationship. Such activity is suitable for very stable relationships, in which there are no quarrels, in which the partners are open to new ideas.
Both partners must know that no one can destroy what exists between them. If there are already quarrels, sex in three does nothing but create new problems. Also, sexual monotony is not a suitable reason. Specialists say that if you want to have sex in three with your partner because you are bored, it is best to focus on why your sex life is monotonous. Do this before you bring another person to the bedroom.
Otherwise, when that person leaves, the problem will still exist. Basically, you will become dependent on a threesome for your sexual life to become more passionate. When a third partner will not be available, the relationship between you, most likely, will suffer.
Talk all the details with your partner
Before you have sex in three, you have to talk as much as possible with your loved one. Discuss the limits that should not be overcome and the reason why you want to have a threesome. You should never try a threesome before talking to your partner about the limits. Respect is also important from all of you. Respect what the other person wants and what the other person doesn't want.
A threesome can be a memorable experience. It can help you experience sex to a different level. It can help you get to know your body better, which is why you should try it. But, remember that it is not for everyone. If you are not mature enough and if you are shy, then this is definitely not for you. Keep in mind all these details and you will make the best decision.