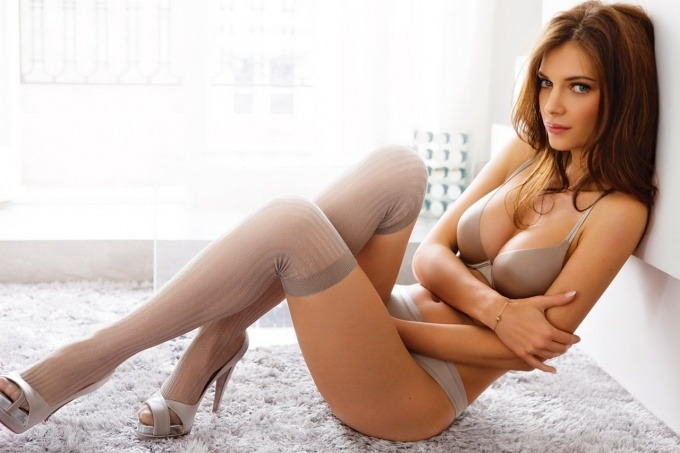 Sara is an escort from South Wales, and she, like many other UK sex workers, experienced a crippling disruption to her job at the beginning of March. In a pandemic, sex work is broadly criminal, which means she was left to her own devices to determine whether she should do her job and what her job could entail. At the end of March, she had agreed to see clients with or without masks, as long as they were aware of the risks associated with close contact. The pandemic is a problem for many sex workers, such as Sara, who have had to create their own rules as they go.
The Covid-19 pandemic has radically changed how sex workers work and live. In-person dates have become a health risk, and stay-at-home orders have made street sex work difficult. Nevertheless, many sex workers, like Allie and Angelina are still advertising on the UK escort directory uEscort.com. Escorts who are still working have been taking measures to protect themselves against both the virus.
Samantha, a Leicestershire-based sex worker, is still meeting her regulars despite the social-distancing measures being implemented to fight the spread of COVID-19. But business is down, she says. Before the virus came, Samantha would see one or two clients a day, but now some days go by without seeing any clients. The 36-year-old, whose name has been changed for privacy, says she can't quit sex work as she has to support herself and her family even though she is ineligible for unemployment benefits.
Samantha, who markets herself as a "busty blonde" specialising in "lap dancing and pole dancing" under a pseudonym, is not taking on new clients, limiting herself to five or six familiar johns. She works as carefully as she can, taking showers before and after the session and rinsing her mouth with Listerine. With the pandemic, a typical date now starts with discussing how the client feels and if they're experiencing any symptoms, followed by a massage to check for a fever and other coronavirus symptoms like sweating, coughing, sneezing and eye redness. She has also removed kissing from her menu of offerings.
Many escorts have now moved their services online. Nicole, a London VIP escort, is now offering her services online-only. However, men still pressure her for in-person meetups. Damila, who also has a profile on Uescort with reviews from meetings as recently as April this year, is among the many sex workers online. Posting videos of herself has helped her attract clients. However, the costs of setting up online and the fact that many escorts don't have the necessary skills for content creation means that many have been locked out. Simultaneously, the saturation of UK sex workers on escort directories has made it difficult to earn enough money. For sex workers in lockdown with families, producing adult content has become impossible.
Letizia Miro, an independent Spanish escort in London, is one of the UK escorts who have experienced higher cancellations due to the pandemic. Letizia, who describes herself as an "unconventional libertine", had one date cancelled from a client who was coming to a big conference in London. Their agreed fly-me-to-you, which was going to account for a big chunk of her predicted income, was cancelled due to travel restrictions.
To make up for lost in-person business, she is now offering virtual experiences on her profile on Only Fans. She has also invited her clients to exchange erotic emails, video calls and phone calls. More and more escorts have put up profiles on Only Fans and similar websites, where users can sell explicit photos and videos. Only Fans has reported a significant increase in people using their platform during the lockdown.
Mel, a 51-year-old woman, has been offering phone calls to her clients. She says that the calls are never erotic but rather more of a comfort. On average, Mel has 30 clients per month, most between 40 and 60 and all of them married. She has been requested for video calls, but she is afraid that they might be recorded and somehow reached her family. She gets around five phone calls a day from clients who tell her about their wives and children.
Eight hundred sex workers across the UK were "available to book" on Uescort. Many other sex workers in England have been travelling from one city to another to meet with clients. Working during the pandemic has meant increased community surveillance. SWARM, an organisation that campaigns for the rights and safety of sex workers, has received reports of street sex workers being verbally abused, spat at and reported to the police.
Heightened police attention, and the new lockdown rules mean sex workers are now under far greater scrutiny from the police. Violent incidents have been on the rise because clients are taking advantage of the dire situation of sex workers. Escorts face vulnerability not just from the inevitable body contact involved in face-to-face meetups but also from the criminalisation and the stigma from society. Most live from job to job with no actual savings, and the industry has suffered from the social distancing measures introduced and from disruption of other sectors as clients are now tight on cash.
The legal structures put in place further compound the dire situation that UK escorts face. Selling and paying for sex isn't illegal. However, street sex work and brothel work is prohibited, meaning that sex workers cannot work together from the same premises, increasing the risk of violence and abuse. Beyond the Streets, One25 and other charities dedicated supporting sex workers have also reported that many workers are unable to access the help they need. Additionally, the marginalised position of escorts in society has meant that they struggle to access government support and services.
The Guardian, The Independent, and other news sites have been reporting individual stories of UK sex workers struggling to survive. A pimp forcing a migrant single mother with no recourse to public funds to continue work despite getting very few bookings and being short of cash. Another woman who had quit sex work for a hospitality industry job returns after being closed off from accessing benefits. A male worker psychologically recovering from an attack, and a student who cannot pay tuition fees has to continue sex work because he is not eligible for universal credit.
Although some sex workers are qualified to get government support, their work's criminalisation and stigma pose huge problems. As many sex workers become dependent on Universal Credit, explaining their job is risky and, for many, impossible. Meanwhile, ambiguities in the Self-Employment Income Support Scheme have left many stranded. Migrant sex workers with Visa restrictions and those with immigration status have no recourse to public funds (NRPF) and cannot claim support. Undocumented workers receive no protection from the state, and trans sex workers and workers of colour face increased discrimination and violence.
Escorts now have to choose between earning an income and risking the health of their loved ones. Furthermore, contact with health professionals has been made fraught due to the risk of arrest, deportation or discrimination. Those suffering from drug addictions, are homeless or do not have a fixed residency status face even more challenges. Drug and alcohol addiction management services, sexual health clinics, mental health and domestic violence support groups and others who offer support to sex workers have stopped or moved online since the start of the pandemic, leaving those without laptops closed off from help.