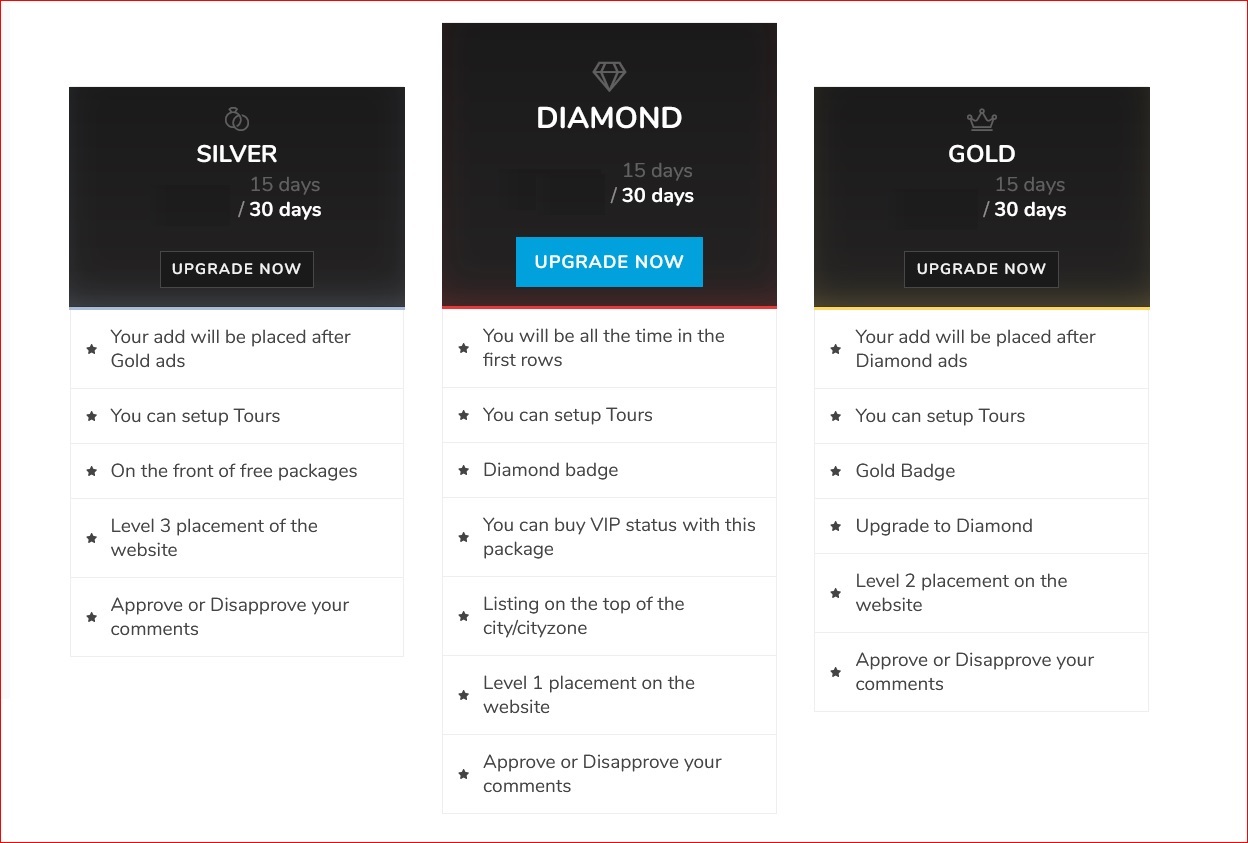 Every escort who wants to make money must make sure that she offers high-quality services and that she knows how to promote herself as well. Therefore, if you are a professional escort and you want to upgrade your escort ad, then here are some important steps that you need to follow to do this on uEscort.
First of all, you need to be aware of the options you have in order to upgrade your escort ad. What can you actually do from this point of view? Well, there are a few wonderful solutions available to you. At uEscort, you have the opportunity to choose between a wide choice of upgrade feature plans that will quickly and efficiently help you drive more business. Promoting your ad is something that should be done wisely so that uGirls escorts can find the desired clients. There is no doubt that the competition is high, and this aspect definitely makes the situation even more challenging. However, we offer you the best solution for upgrading your escort ad.
The Diamond Package is the Best
If you want the best for your business, then you should look no further than this amazing package. The Diamond plan is simply the best. If you go for it, then you will be on the first rows, and not only from time to time but all the time. In plus, you can easily approve and disapprove your comments, or set up tours if this is what you want. There is another excellent advantage, and that is the fact that you will be allowed to buy the VIP status once you get the Diamond package. Choosing this plan means that you can get level 1 placement on uEscort and listing on the top of the city.
There is a second option you have, and that is the Gold package. This plan includes setting up tours, a gold badge, the option to upgrade to Diamond, the possibility to approve or disapprove comments, and level 2 placement on the platform. The third package that uEscort has for you is the Silver package, which is pretty good as well and a lot more affordable than the other two. Your escort add will be placed after Gold ads, and you are allowed to set up tours. More than this, you can approve or disapprove comments, and you will get level 3 placement on the website.
The Extra VIP Plan
If you choose the Extra VIP plan, we guarantee that you will not make a mistake. With this exclusive plan, your ad will be on top of the page, and this means that you will be the first one that potential clients will see when they will visit the page. Pretty awesome, isn't it? We will make your photo bigger than usual so that the visitors will have a better view of you. Again, your chances to attract the desired customers will highly increase in a quite short time. You just need to make sure you include a very attractive photo.