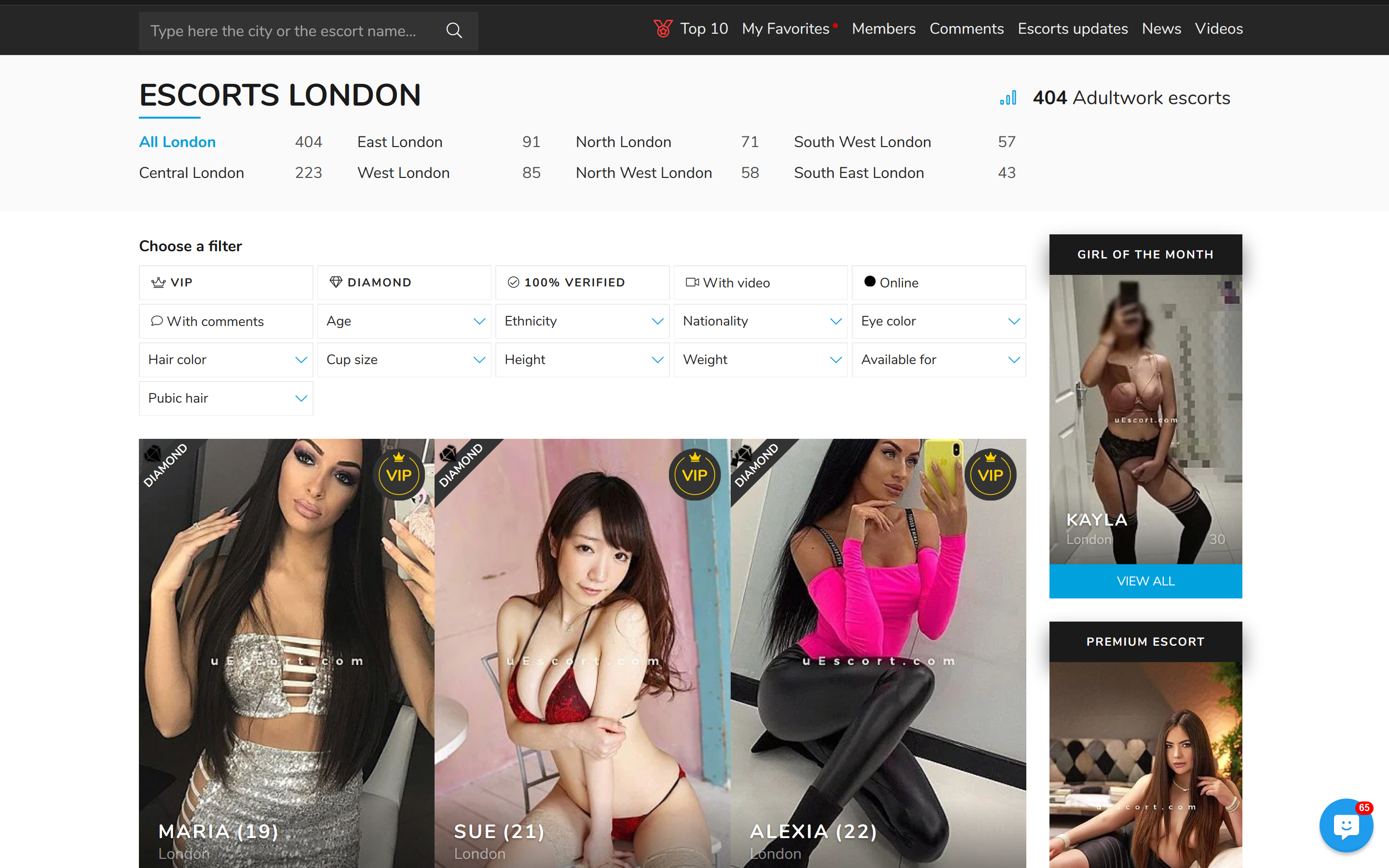 Adding visibility to your escort ad can be very tricky, but only if you don't choose the right solutions. If you know what to do, you will easily and quickly attract a high number of clients, by making your escort ad more visible. In the following, we will talk about how to add visibility to your escort ad. Here are the best options we have for escorts, and what each of them involves.
Escorts who want to add extra visibility to their ad on uEscort also have another excellent option, and that is called the Diamond plan. This package is the best one of all three that we have to offer. It is a bit more expensive than the other two, but it certainly worth the money, as the results will be absolutely exceptional. Your ad will be on the first rows all the time, and you will also be allowed to set up tours, which is pretty amazing. Thanks to the diamond badge that you will be given, your visibility will highly improve. Level 1 placement on uEscort is another advantage you will have if you choose this plan, and also, you can buy VIP status without a problem, and enjoy listing on the top of the city/city zone.
Another amazing package that we offer to escorts who need more visibility is the Gold package. This includes approving and disapproving your comments, level 2 placement on uEscort, a gold badge, the possibility to set up tours, and the possibility to upgrade to the Diamond plan. As you can see, the benefits of this plan are also multiple, and you will surely not regret it if you decide to get the Gold plan. The third package we have for you is the Silver plan, which is a lot more affordable than the other two. With this package, escorts can enjoy great ad visibility, and therefore have more clients in the future. This plan offers level 3 placement on uEscort, approving and disapproving comments, and the possibility to set up tours. All in all, it is a quite good choice with a few wonderful benefits.
If you are looking for the best results ever, then the extra VIP Plan would be perfect for you. The feature will place your escort ad right at the top of the page so that all the visitors of the page can see you first before anything or anyone else. Choose the best photo you have, as it will be displayed in a quite large format. Below the picture, a VIP label will be displayed for added visibility. By choosing any of the above options, you will make your advert a lot more visible on uEscort. Therefore, your business will grow and you will have the desired clients with no effort whatsoever. Each of the packages we mentioned in this article has great benefits. It depends on what you actually want and what your budget is. However, you can be sure that no matter what plan you go for, you will surely have more customers in the future.